About
About Manheim Solutions, Inc.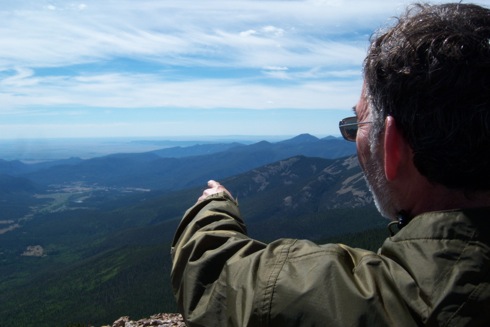 A consultancy specializing in community economic development services, workforce development, and now Economic Development Strategies. Clients range from small municipalities requiring general economic development staffing to corporate real estate houses and school districts. Current and past clients include Wells County Economic Development (Bluffton, IN); Village of Alsip (IL); PADD Muhlenberg/Hopkins Counties (KY); American Ordinance, (Burlington, IA); Village of Tinley Park, (IL); the Clearwater Economic Development Association (Lewiston, ID), Village of Appleton (WI), Village of Lansing (IL), Treasure Coast Research Park (Fort Pierce, FL), Elgin (IL) School District U-46's Career and Technical Education Division, and South Suburban College Business & Career Institute (Oak Forest, IL).
Key Results: 
Laborshed Study for PADD Muhlenberg / Hopkins Counties, KY
TIF District Business Development, Alsip, IL
Economic Development / Food Networking Strategy, Wells County, IN
Economic Development Strategic Plan, City of Appleton, WI
Economic Development Training Workshops, Village of Justice, IL
Economic Development Marketing, Village of Lansing, IL
Conduct Economic Development Workshops for Moraine Valley Community College, Palos Hills, IL
Conducting ACT WorkKeys Job Profiles for a Fortune 500 aerospace manufacturer
Economic Development Administration Grant application, CARE Business Incubator Project, St. Lucie County, FL
Completion of a Food Innovation Feasibility Study for Latah County, ID
Attraction of American Aluminum Extrusions, LLc. to Roscoe, a $27 million manufacturing project creating 130 jobs
Retention/expansion of Forest City Gears, Inc., Roscoe, IL. FCG is an aerospace gear manufacturer with its gears on both first and second generation Mars Rovers. Retention of 85 highly skilled jobs and creation of another 25 positions
Retention and Expansion of Diversapack, LLC to Marengo, IL, retaining 100 jobs and creating 10 additional jobs
Conducted ACT WorkKeys Job Profiles for South Suburban College, Oak Forest, IL; American Ordinance, Burlington, IA; Woodward, Loves Park, IL; TH Foods, Loves Park, IL; Owens Corning, Feura Bush, NY; Ashland Chemical, Parlin, NJ; Stepan Co. of Elwood, IL; and Waubonsee Community College, Aurora, IL.
Subject Matter Expert on WorkKeys Job Profiling for ACT, Inc.
Chris J. Manheim, CEcD, MA
President of Manheim Solutions, Inc.
Email: Chris@ManheimSolutions.com
Chris is a Certified Economic Developer through the International Economic Development Council and holds a Masters in Political Science with a Certificate in Public Administration from Eastern Illinois University. He has done additional post-graduate studies at the University of Illinois-Springfield and the University of Illinois-Chicago in Public Policy Analysis.
Prior to directing regional economic development organizations, Chris was the first director of the Small Business Development Center at Joliet Junior College from 1986 through 1988 where he assisted dozens of businesses develop business plans and obtain loans. From 1984 through 1993, he was president of Manheim Associates Economic Development Services, Inc. (MAEDS, Inc.) packaging SBA 7(a) loans for small businesses throughout the southwest suburban area of Chicago. Upon graduation from Eastern Illinois University, he gained experience in Public Finance and Public Budgeting as a performance auditor and then budget analyst for State of Illinois Auditor General and later the Bureau of the Budget. Later, he contracted with Chicago-based municipal consulting firms as a researcher on municipal bonds, Industrial Revenue Bonds and SBA 504 loans.
For 20 years, Chris directed four Economic Development Organizations in the Chicago Metro Area, including the Elgin Area Chamber of Commerce Challenge 21 Program and the Grundy County Economic Development Council.
During the past 30-plus years, Chris Manheim has served on a vast number of boards of directors, written numerous articles and received recognitions among the following.
Illinois National Career Readiness Certificate Steering Committee, 2012 to present.
Speaker for the International Council of Economic Development (IEDC) on the topics of Strategic Planning, Workforce Development and Managing Economic Development Organizations.
CORENET, Chicago Chapter, Chairman of the Economic Development Committee, 2007 – 2011.
President of the Mid-America Economic Development Council (MAEDC), 1993 – 94.
Board of Directors, Illinois Development Council, 2004 – 08. Marketing Committee.
Secretary of the Fox Valley Micro Loan Board, 2002 – 03.
South Towns Growth Corporation (SBA 504 program), 1984 – 95.
Chairman of Joliet Junior College Small Business Development Center Advisory Board, 1988 –99 and the Elgin Community College Small Business Development Center Advisory Board, 1999 – 06.
AKZO-Nobel, Inc. Citizens Advisory Board, 1996 – 99.
Chairman of the River Valley Workforce Investment Board, 2004 and Secretary of the McHenry County Workforce Investment Board, 2006 – 08.
Published in Economic Development America, Illinois Issues, Economic Development Council, CUED Developments, Illinois Economic Developer and columns for various professional publications and regional newspapers.
Recognized by the International Economic Development Council and its predecessors for Programming Excellence. Also honored by the Mid-America Economic Development Council, Site Selection Magazine and others during the past 20 years.
Roger Hopkins
President of Hopkins Solutions, Inc., Key Collaborator
Email: R.Hopkins@ManheimSolutions.com
Roger Hopkins is active in economic development in Illinois and Wisconsin. Hopkins worked for the City of DeKalb from 2011 to October 2014 produced nearly 90 retail, office and industrial location and expansion projects, generating an estimated 617 jobs and nearly $43,000,000 of private investment. Hopkins work for the City was focused on retail and hospitality business recruitment and expansion. He prepared the Sycamore Road Retail Marketing and Development Plan for the City in 2012.   In association with Manheim Solutions, Inc., Hopkins is providing consulting services for the Village of Lansing, IL and the City of Appleton, WI.
Hopkins led Choose DuPage, the DuPage County Regional Development Alliance from 2007 through early 2011, while serving as President. Hopkins organized and launched DeKalb County Economic Development Corporation, serving as its Executive Director from 1988 to 2007. From 1977 through 1988 Hopkins served as Community Development Director for DeKalb, IL and Neenah, WI.
Hopkins consulting roles have included economic development consulting for Manheim Solutions, Inc., the City of DeKalb, Illinois and Venture One Real Estate.   Hopkins previous professional employment in DeKalb, IL and Neenah, WI involved leading the creation and development of successful municipally owned industrial parks undertaken with Tax Increment Financing. Hopkins participated in the preparation of the comprehensive plan for the City of Neenah, WI.
Hopkins has extensive experience "packaging" economic development state and local grant solutions for office, industrial and commercial development projects that spans 39 years of experience in Illinois and Wisconsin. He has significant experience with Tax Increment Financing, Enterprise Zones, property tax abatement agreements, sales tax rebate agreements and a variety of federal, state and local economic development programs. Hopkins has been involved in the attraction and expansion of numerous companies leading to private investment of over $2.1 billion and employment of over 20,000 persons. Examples of companies recruited include: Navistar's consolidation of its corporate headquarters and engineering research and development functions to the Village of Lisle; Dover Corporation's headquarters relocation in Downers Grove; Sun Coke Energy's headquarters relocation in Lisle; DeVry's headquarters location in Downers Grove; Temple-Inland's manufacturing consolidation in Aurora; Peerless Industries manufacturing and headquarters relocation in Aurora; Target's Midwest Regional distribution center location in DeKalb; 3M's distribution consolidation in DeKalb; Nestlé's distribution consolidation in DeKalb; and many others.
Hopkins supplied leadership in economic development business analysis for business clusters and target industries in his capacities with Choose DuPage and the DeKalb County Economic Development Corporation. These projects have resulted in the successful recruitment of companies including corporate headquarters, packaging, logistics, metal fabrication, and other business sectors and clusters.
Hopkins is past president of the Illinois Development Council (IDC) where he remains active. He received the IDC's "Distinguished Economic Developer Award" in 2004 and the IDC "Chairman's Award" in 2010. Hopkins is a current member of the International Economic Development Council, the American Planning Association, the International Council of Shopping Centers, and the Mid-American Economic Development Council. Hopkins has served on the DuPage Workforce Board, River Valley Workforce Investment Board, DuPage Convention and Visitors Bureau Board, DuPage Federation of Human Services Reform Board, I-39 Logistics Corridor Association Board (founding volunteer director) and MEGA-Chicago.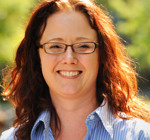 Michele Vachon, MS
Associate
Email: Michele@ManheimSolutions.com
Michele Vachon, has worked for Manheim Solutions, Inc. since 2010 and provides facilitation, community economic development and land use planning, and brownfield grant writing services to their diverse customer base. She has over twelve years of experience providing business and triple-bottom-line consulting to small-mid-sized companies, non-profits and government. She has an extensive background in real estate development, construction, government contracting, environmental planning, facilitation, entrepreneurship training, and public outreach. Michele is passionate about community economic development and is member of the Community Development Society, as well as a graduate of the Northwest Community Development Institute.
Michele is a native Michigander, born in Pontiac and living throughout SE Michigan until returning to graduate school out west. She holds a BA degree in Environmental Studies from the University of Michigan-Dearborn and a MS in Planning with an emphasis on Community and Regional Economic Development from the University of Idaho in Moscow, Idaho, where she is completing her PhD in Geography, with a focus on regional economic development.
Prior to joining Manheim Solutions, Michele was the Program Manager for the University of Idaho's Building Sustainable Communities Initiative. As part of her role, she facilitated grant-writing activities and coordinated over $40M in state and federal funding and the implementation of projects.
Michele also serves her community by volunteering her grant writing services to the Greater Moscow Area Brownfield Coalition, Troy Horizons community garden, the restoration efforts for the Bovill Historic Opera House, and the Clearwater Economic Development Association's Green Technology Taskforce and Economic Development Planning Council.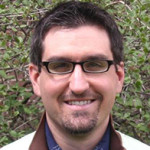 Philip Watson, PhD, Affiliate
Watson Regional Economics Network, MyDearWatson.net
Email: PWatson@UIdaho.edu
Dr. Watson is the lead economist for Watson Regional Economics Network (www.mydearwatson.net). In addition to his business, Dr. Watson also has academic year responsibilities as an Assistant Professor of Agricultural & Regional Economics in the College of Agricultural and Life Sciences at the University of Idaho. Phil has received funding to support his research from the USDA Rural Community Development Initiative program and he is currently working in Priest River, Idaho on a targeted community economic analysis tool to help guide strategic decision-making in rural communities. Phil also serves as lead on several National Oceanic & Atmospheric Association (NOAA) and industry association economic impact studies (i.e. Cattleman, Dairy, etc.) and is well versed in regional and community economic practices in the Intermountain West. He has over ten years experience in conducting research and teaching about regional economic theory and practice, recreation and tourism management, fisheries planning, natural resource valuation, and public involvement. He has conducted workshops and training in regional economics for the Northwest Community Development Institute and several other, federal, and state agencies. Phil is a Pullman, WA resident.
Sylvia Lovely
Food Systems Advocate
Email: Sylvia@ManheimSolutions.com
Sylvia serves as co-host of Food News & Chews TV Show, (foodnewsandchews.com) a television program dedicated to educating consumers about the burgeoning local food movement and how to make wise choices in the purchase, preparation and preservation of food. She and her co-host Chef Jeremy Ashby are co-owners of Azur Restaurant & Patio, a pioneer in the farm to table movement.
Sylvia is no stranger to the local food movement having been involved a decade ago in her role as Executive Director of the Kentucky League of Cities. It has always been her philosophy that cities and farms must work together to realize the dream of promoting and thus building the local community.
Combining her training as a lawyer, legislative advocate and civic engagement aficionado, Sylvia is an advocate for the local food movement. In particular she carries on her work with cities and communities by connecting the food movement not only to health and wellness, environmental awareness, access and affordability and food safety but to the interests of local officials in building an indigenous local economy out of the food movement.
Sylvia is a writer and speaker having authored two books about building cities and engaging citizens: America's NewCities– The Little Blue Book of Big Ideas and The Little Red Book of Everyday Heroes as well as numerous articles for publications around the country.
Ken Meter
Crossroads Resource Center
Email: KMeter@CRCWorks.org
Ken Meter is one of the most experienced food system analysts in the U.S., integrating market analysis, business development, systems thinking, and social concerns. Meter holds 44 years of experience in inner-city and rural community capacity building. His local economic analyses have promoted local food networks in 108 regions in 37 states and Manitoba. He developed a $9.85-milllion plan for local food investment for the state of South Carolina, and has completed statewide food system assessments of Alaska, Mississippi, Indiana, Ohio, and Minnesota. He has written several food hub feasibility studies. Meter consulted with the USDA Agricultural Marketing Service and Colorado State University to help create a toolkit for measuring economic impacts of local food development. He researched the economic impacts of institutional food purchasing for the Centers for Disease Control and the Illinois Public Health Institute. As coordinator of public process for the City of Minneapolis Sustainability Initiative, he guided over 85 residents in creating a 50-year vision for the city including sustainability measures. He served as an advisor for the USDA Community Food Projects including managing the national proposal review panel, and serves as a contributing editor to the Journal of Agriculture, Food Systems, and Community Development. He serves on the national leadership team of the Closing the Hunger Gap network. He is also on the national steering committee for the ATSDR's Brownfield and Land Reuse Opportunity Working Network. Meter taught economics at the University of Minnesota, and at the Harvard Kennedy School.
Robert Buchsbaum
Associate
Email: BuchsbaumRobert@Gmail.com 
Robert Buchsbaum specializes in creating and evaluating market driven economic best use strategies for real estate redevelopment opportunities. In his 25 years of experience in market/financial feasibility analysis and economic development, Mr. Buchsbaum has guided the reuse of over $8 billion in commercial real estate. He also evaluated major projects for need of municipal services and required municipal outlays, as well as validated over $100 million of incentives necessary to facilitate local development projects in New Jersey. Mr. Buchsbaum has refined the necessary multi-faceted skill set for these projects, encompassing redevelopment, strategic planning, asset management, leasing, acquisitions, dispositions and financial analysis.
Mr. Buchsbaum's background includes directing financial and market review for North American Realty Advisory Services. His $3.5 billion in projects for North American concerned the optimal adaptive-reuse of corporate and public sector land as well as building assets. He created and enhanced project value from obsolete and "brownfield" properties by analyzing and applying unique development strategies, formulating and customizing financial models, structuring transactions and evaluating their risk/reward potential. For clients, he generated hundreds of millions in proceeds from dispositions, and realized tens of millions of dollars in environmental remediation savings, from over two hundred sites located throughout North America. Throughout his real estate career, Mr. Buchsbaum has worked with a wide range of clients, including individuals, non-profit organizations, government, financial institutions and Fortune 1000 corporations.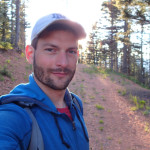 Spencer James Elliott-Manheim
Email: Spencer@ManheimSolutions.com
Son of Chris Manheim, Spencer James is responsible for all support and maintenance of business equipment at Manheim Solutions, Inc. Headquarters in Elgin, IL.  Spencer possesses an innate technical ability in addition to a degree in Marketing Communications: Creative Advertising from Columbia College Chicago and a masters degree in Teaching from the University of Southern California.  He is currently pursuing a second undergraduate degree in Electrical and Electronics Engineering from Arizona State University.
Dianne Needles
Workforce Development Program Manager
Email: Dneedles@ssc.edu 
Dianne builds long-term, quality workforce development relationships with both major companies and smaller businesses because she genuinely cares about the growth, stability, success and sustainability of these companies and their employees. For the 21 years she has been with the Business & Career Institute (BCI) at South Suburban College, she has continued to help several of these same companies for as long as 18 years with their training and development needs. She continues to work with a local company that had 48 employees and has grown to 320 employees. While expanding, they've been able to promote supervisors and leaders from within their workforce. Dianne's successful programs have resulted in hundreds of employees increasing workplace and personal skills to improve job performance, remain employed or be promoted.
Her areas of expertise at the BCI include: contract training project management, ACT WorkKeys® job profiling, Secretary of State Workplace Skills Enhancement grant-funded program coordination, and writing grants for basic skills and English as a Second Language (ESL) state funding. She has over 21 years' experience in managing on-site state and federal grant and contracted industry training including: computer skills, Lean Manufacturing (5S), ISO 9000, OSHA (safety), workplace math, Spanish for Supervisors, SPC, leadership / professional skills, diversity, and English as a Second Language.
Dianne is also an ACT, Inc. authorized, licensed WorkKeys® Job Profiler since 1995 and has been applying this systematic approach designed to help business and industry link the components of job task analysis, skills assessment, pre-hire testing, and training within their workplace. WorkKeys® meets requirements adopted by the EEOC and is a proven success tool for employers to build a high-performance workforce.
She has presented at national workforce training conferences and seminars on topics such as the ACT WorkKeys® job profiling system, workforce development topics, and grant writing.
Dianne's support of life-long learning and keeping current on workplace and economic issues of the region is reinforced by membership in organizations such as the International Society for Performance Improvement, Chicago (ISPI), Adult Education Area Planning Council) (APC), and other local and state business associations. 
Dianne has a Bachelor of Science Degree in Secondary Education from Ball State University in Muncie, IN. She completed requisite training and holds a "Workplace Basic Skills Specialist Credential", "Managing an ESL Program in The Workplace", and "Steps to Teaching in the Workplace" certificates through the Illinois Workplace Education Training Institute. Dianne is also Achieve Global certified as a communication skills course facilitator. Prior to joining BCI, she was a High School educator, worked as a customer service and sales representative for a major utility company and did project training and management at a large transportation company.
On a more personal note, Dianne enjoys reading, traveling, following the Blackhawks, theatre, singing, and spending time with her husband David, family, and dog. She and her husband were in a Symphony Orchestra Chorus for 10 years and sang at Carnegie Hall in 2010. In 2011, they had a wonderful tour singing with the South Suburban Chorale in cities across eastern Europe including Salzburg, Vienna, and Prague.